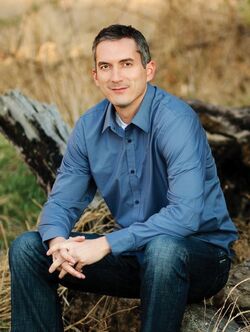 James Smith Dashner (born November 26, 1972) is an American writer of children's books and young adult fiction, such as The Jimmy Fincher Saga, The 13th Reality, The Maze Runner trilogy, and The Mortality Doctrine trilogy.  Dashner was born in Georgia and a graduate of Brigham Young University in Utah, where he received a master's degree in accounting. [1] Dashner currently resides in South Jordan City, Utah, with his wife Lynette and their four children. [2]
References
External links
Ad blocker interference detected!
Wikia is a free-to-use site that makes money from advertising. We have a modified experience for viewers using ad blockers

Wikia is not accessible if you've made further modifications. Remove the custom ad blocker rule(s) and the page will load as expected.